We proudly serve the Elizabethtown, Radcliff, Rineyville, Vine Grove, and Brandenburg areas of Hardin County and Central Kentucky
Your Quality Bathroom Remodeling Contractor, Hardin County, KY
Superior is your quality, trusted Bathroom & Tile Remodeling Contractor for Elizabethtown and throughout Hardin and surrounding counties.
From a complete bathroom addition to a bathroom renovation and professional tile installation, we can ensure quality in your high-priority bathroom remodeling investment. You'll enjoy having the updated 'spa' that's needed for relaxation after a long day of work, and to start a fresh new day.
We will work with you to create a space that is both stylish and functional, incorporating all of your must-haves into the design.
With our help, your bathroom may soon become your favorite room in the house.
Your Kitchen Remodeling Contractor for Elizabethtown, Radcliff, Vine Grove ... Throughout Hardin County
As an experienced kitchen remodeling contractor, we at Superior understand that the kitchen is the heart of the home.
If your kitchen is in need of a makeover, Superior Remodeling can help. We specialize in kitchen remodeling, and we're here to help you create a stylish and highly functional space that you'll love spending time in.
We'll work with you to design a kitchen that suits your needs and fits your budget.
Click the button below to learn more about our kitchen remodeling services and how we can help you to upgrade your space and get the kitchen you've been wishing for.
Your Reliable, Efficient Basement Finishing Contractor, Hardin County
If you're lucky enough to have a basement, you have the potential to create the perfect additional living space with the experience and expertise of Superior Basement Finishing.
Whether you want to spend more time with family, host out-of-town guests, or pursue your hobbies, your basement can provide the perfect setting.
If your basement is currently underutilized, it may be time to renovate. Here at Superior Remodeling, we are passionate about helping our clients transform their basement into a functional and inviting space.
We would love to help you create a space that you can enjoy for years to come. Let's work together to transform your basement.
Our Home Remodeling Services
Superior Remodeling And Construction is here to help you fall in love with your home. Click on any of our services below to learn more about how we can help you achieve your remodeling dreams.
Turn your bathroom into the perfect place to relax and unwind after a long day.
Give the heart of your home a refresh and create a space that is both stylish and functional.
Unlock the potential that your basements holds with a basement renovation designed to fit the needs of you and your family.
Expand your home to meet the needs of you and your loved ones by building an addition.
Expand your entertaining space outdoors with a deck that allows you to connect with friends and with nature.
About Your Hardin County Remodeling Contractor
Superior Remodeling and Construction is a preferred local remodeling contractor that takes pride in being a local Vine Grove company serving Hardin and surrounding counties.
We offer high quality remodeling and renovation services for residential customers. Our primary focus is on basement remodeling, kitchen remodeling, bathroom remodeling, and custom home additions. 
Our owner and founder, Ed Day is a Vine Grove resident and native who is committed to providing superior service and customer satisfaction. He believes in treating his customers like friends, family, and neighbors. This commitment to our community is what sets us apart from other companies.
If you are looking for a local company that you can trust for all of your remodeling needs, look no further than Superior Remodeling and Construction. We will work with you to create the space of your dreams.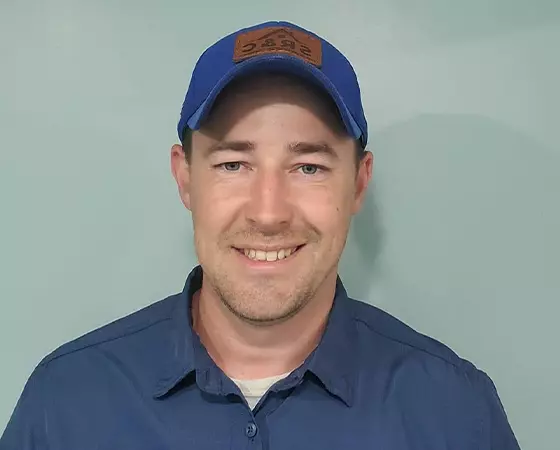 Let's Transform Your Home
We believe that remodeling your home should be both a seamless and enjoyable process. Take a look at our 3 simple steps of renovating your home and start envisioning yourself in your new space.

Step 1.
Fill Out Our Contact Form
We can't wait to hear about your project and how we can help you elevate your space. Fill out the form on our contact page and provide us with some details of your project so we can talk more in depth about your vision.
Step 2.
We Bring Your Vision To Life
Once we have decided on all the details of your remodel, we will get to work in bringing your vision to life. During this time, you can rest assured knowing you and your home are being taken care of.

Step 3.
Love Your Newly Remodeled Home
It's time to finally enjoy your space! We make sure to clean up and leave your home spotless, so that you can jump right in to loving your upgrade. We will make sure to follow up with you after the project in case there is anything that we can improve once we leave.
The high-level craftsmanship and personalized customer experience we deliver are what keep our customers happy and telling their friends about us. We can't wait to help you with your painting project!
Angela Hublick
July 9, 2022.
This company has done work for me multiple times and I have always been very happy with them. The most recent task was to install a gigantic dog door in the side of my house and build a staircase down for my dogs on the outside- floor level inside was about 4 feet high on the outside. We ran into a few unexpected challenges due to the size and location of the door But they were able to figure it out and they did a great job!
Goat Quilter
June 23, 2022.
Had a new backsplash installed in kitchen was a bit scared how it would look but I absolutely love it. Rick did awesome job with install and explaining process and materials to me 🥰 So glad I chose this company. Very professional felt at ease to continue working in my office as installation was taking place upstairs. Highly recommend them. 😊 IB Felker
Tiffany Filburn
October 29, 2021.
Ed and his crew are the best! Always nice and get the job done! If I could leave more stars I would. They have taken our home from outdated to our dream!
Tim Miller
October 26, 2021.
I needed more storage space in my barn. Superior Remodeling & Construction designed and built a second floor loft complete with stairs. They also designed a way to hoist larger items up and down. Great people to work with. I will use them again when I remodel our basement.
Ryan Hernandez
October 17, 2021.
Ed and his team were great and I'm really happy with my finished basement. Ed was always quick to return my phone calls and texts when I had questions. Chris and Dave take great pride in their work and it shows. They worked really hard to ensure that I was satisfied with the work being done. Superior Remodeling and Construction will definitely be the first call I make the next time I need work done with the house.
Corey Dyke
January 13, 2021.
SR&C did a great job on finishing our basement. They were on time and on budget. Would greatly recommend them to anyone who needs a remodel or finishing of a basement.
Turn Your House Into A Home